Jimmy Butler is not worried even though he Miami Heat are in danger of having to win a play-in tournament game to qualify for the postseason.
The Heat (42-37), who are at seventh in the Eastern Conference, are 1.5 games behind the Brooklyn Nets (44-36) for the sixth seed – and a playoff berth – as the season winds down. Even so, Butler recently shared his lack of concern with Vincent Goodwill of Yahoo Sports:
"I don't give a damn. I just love playing basketball. We can beat anybody when we're playing the right way. Play-in, here we come. Playoffs, here we come."
•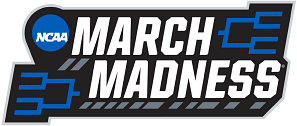 The Miami Heat appear likely to wind up in the play-in tournament for the first time since its inception ahead of the 2020-2021 postseason. To avoid the play-in tournament, the Heat will have to win each of their last three games. They will also need the Brooklyn Nets to lose each of their final two games as Brooklyn the tiebreaker over Miami.
Finishing in sixth place would allow the Heat the opportunity to face the Phaildelphia 76ers, who they eliminated from the playoffs last season. If they finish in seventh place, Miami will have to win one play-in game to face the Boston Celtics, who defeated them in the Eastern Conference finals last season.
Regardless of the opponent, Jimmy Butler is not concerned as he likes the Heat's chances.
Jimmy Butler discusses why he isn't a volume shooter
Jimmy Butler has never averaged more than 16.5 field-goal attempts per game. The Miami Heat star has attempted just 13.9 field goals per game this season. Butler discussed why he isn't a volume shooter:
"I've never been a volume shooter my entire career. Not only in the league, at Marquette, at junior college. I don't need to shoot the ball 20 times to be effective. If I wanted to shoot the ball 20 times, I could, and then my numbers would go up. But I don't play for numbers. I get in where I fit in.
"If I need to shoot the ball in the fourth quarter, I get that. If I need to be aggressive in the third, I get that. First? I get that. I can read the game pretty well."
Butler has averaged 22.9 points, 5.9 rebounds, 5.3 assists, 1.9 steals and 0.3 blocks per game across 63 games this season. He is shooting a career-high 53.7% from the field, 35.0% from 3-point range and 85.1% from the free-throw line.
Edited by Caleb Gebrewold

#beat #Jimmy #Butler #bold #claim #Miami #Heat