The official communications partner of TikTok, the EON Group, recently invited Sportskeeda Esports' Itiel Estudillo to participate in the press conference of TikTok's The Greatest Gamer Philippines. The Greatest Gamer is a gaming reality show that initially launched in Indonesia back in 2021 and featured 10 amateur Mobile Legends: Bang Bang Esports players.
After the press conference concluded, Itiel Estudillo had the opportunity to sit down briefly with Vanessa Brown, TikTok's Director of Business Development, APAC. During their meeting, Brown was able to clarify how the elimination of players works in the show, if we'll see another season take place in the Philippines, and if TikTok plans on bringing the show to other regions.
---
Vanessa Brown expresses enthusiasm at The Greatest Gamer Philippines
Q. Given that The Greatest Gamer Philippines will only feature 10 players, will the show feature a series of 1v1 matches among the contestants for eliminations?
Vanessa Brown: We haven't finalized how the elimination process will work. If we look at Indonesia, we had two teams doing 5v5 most of the time. Then, we had an elimination during the process among those five contestants. We're still taking the data from Indonesia and how we'll apply it in the Philippines, understanding how it'll work in the Philippines. So we don't have a final view on eliminations.
---
Q. If The Greatest Gamer Philippines becomes a success, just like in Indonesia, do you see another season in the works but with another Mobile Legends: Bang Bang pro-Esports team?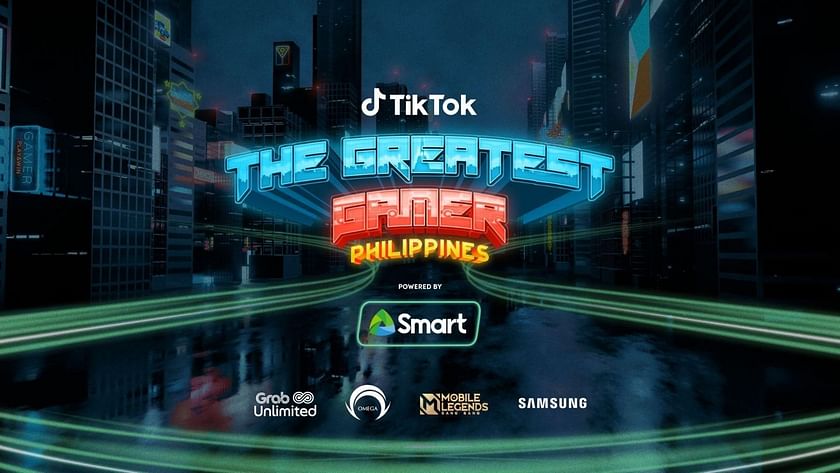 Vanessa Brown: I would love to do another series. I don't see us not working with Smart Omega (Mobile Legends PH pro-Esports team), but I would love to do another series.
I think it's going to be so successful here in the Philippines. Filipinos are so passionate about it. We would love to do it again. We just need to focus on this series and make it successful, and then, hopefully, we make another.
---
Q. Since The Greatest Gamer reality show has only taken place in South East Asia so far, does TikTok plan on creating something similar in the West or in other regions in the near future?
Vanessa Brown: That's a great opportunity for us, right? Like I said, we've partnered with Indonesia first and the Philippines second, and it's about making this series successful. So we can then explore other markets as well.
At the moment, we're also focused on getting the Philippines' project right and doing it to the best of our abilities. Once we do that, then we'll explore other markets. But it will be great to take it to other markets in the world.
---
Why TikTok selected the Philippines to host their next The Greatest Gamer reality show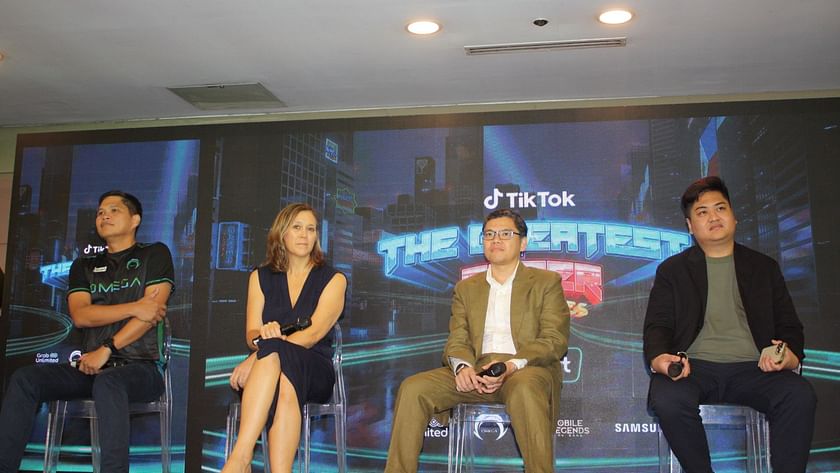 The reason TikTok selected the Philippines as its next location to hold The Greatest Gamer is the fact that Filipinos are currently among the top nationalities active in the gaming community. According to the 2023 Global Digital Report, 95% of Filipino internet users are avid gamers. It made sense for TikTok to bring its reality show to a country with such a fiery passion for gaming.
Similar to its Indonesian predecessor, The Greatest Gamer Philippines will also accommodate 10 aspiring esports players who will compete for the opportunity to play for a pro team. The participants will be housed in a villa for three weeks. During that time period, these players will go through a series of challenges until only one remains.
TikTok has partnered with Smart Communications for this year's show, which means the winner will be guaranteed a contract to play for the Smart Omega Esports team. On top of that, the winner will also receive P250,000, which is equivalent to approximately $4,800.
---
For those interested in participating in The Greatest Gamer Philippines, any Filipino aged 16 and above can audition from May 24, 2023, to June 14, 2023. Audition entries will be submitted via TikTok utilizing The Greatest Gamer's official filter and by adding the hashtag #TheGreatestGamerPhilippines in the captions.
Edited by Rachel Syiemlieh

#Vanessa #Brown #Director #APAC #TikTok #Greatest #Gamer #Philippines #Exclusive