Team USA rolled in their final group stage game by beating Jordan 110-62. Anthony Edwards led the way with a dominating performance as Team USA cruised to another easy win.
Team USA is still undefeated this summer. They were perfect through the group stage and moved on to the second round as Group C winners. They also went 5-0 in exhibitions before the tournament this summer.
Edwards finally had his breakout game in the World Cup. The Minnesota Timberwolves star scored 22 points on 8-of-16 shooting to lead Team USA. He also hit three triples, grabbed eight rebounds, and dished out four assists.
•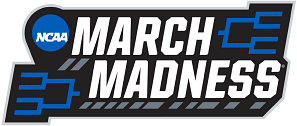 He also had plenty of highlight-worthy plays including an in-game windmill slam on a fast break that brought the crowd to its feet.
Jordan was clearly overmatched in this one despite the efforts of former NBA player Rondae Hollis Jefferson, who scored 20 points. Team USA destroyed everyone in their group. They won every game by more than 20 points.
They should have stiffer competition in the next round, when they will play Lithuania and Montenegro for a spot in the quarterfinals. Lithuania is led by NBA big man Jonas Valanciunas. Montenegro is carried by Chicago Bull Nicola Vucevic.
Team USA will still be heavily favored in both matchups. Many fans are saying the United States is too good for the competition and that maybe they should not be allowed in these world tournaments. Check out some of the best reactions after Team USA's big win.
What is next for Team USA in the World Cup?
This Team USA squad stayed perfect. Edwards finally showed up in the tournament as the offensive go-to option. He dominated the ball but remained efficient, shooting 50 percent from the field. He also made some plays by creating fast break opportunities and making a few nice passes for four assists.
Austin Reaves has also been a star for the team so far in the Philippines. He has been a great scoring spark plug off the bench. He has also been a key piece in the US defense. The momentum seems to swing towards Team USA every time Reaves comes on the floor.
The US will need big contributions from both guys going into the next round of the tournament. The competition will get tougher.
In the next phase, the US will take on Montenegro and Lithuania. Those three teams, along with the second-place team from Group C, will be placed in a group, and the top two teams will advance to the quarterfinals.
The points from the first round carry over, so Team USA will have a leg up. Lithuania also went 3-0 and will have the same advantage. If the United States wins both games, they will move on as the winners of the group.
They can also likely move on by winning one of the two games and advancing as the second-place team in the group.
USA's top sports cardiologists discuss Bronny James' cardiac arrest and recovery time here (Exclusive)

#USA #shouldnt #allowed #play #competitions