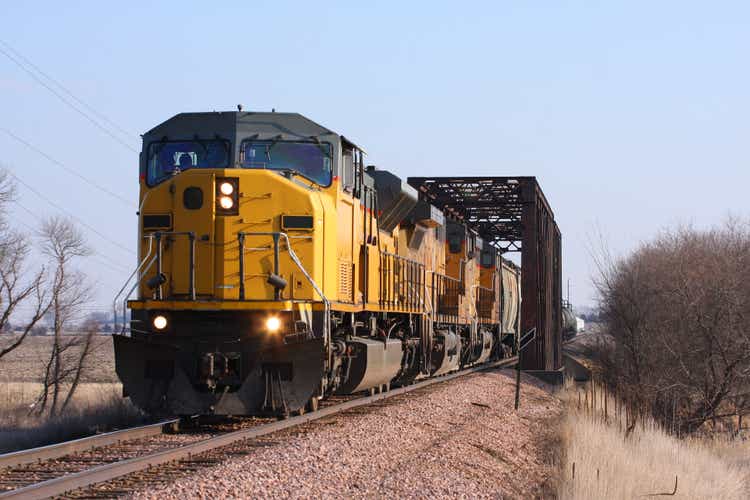 Union Pacific Corp. (NYSE:UNP) said it's looking for a successor to replace chief executive officer Lance Fritz to run the railroad operator.
Union Pacific's board plans to name a successor who will assume the CEO role this year, according to a statement from the company earlier Sunday.
The Union Pacific news come after a report earlier Sunday from the WSJ that hedge fund Soroban Capital Partners was pushing to replace Fritz. Soroban is a large holder of Union Pacific (UNP) with a more than 1% stake valued at about $1.6 billion.
Soroban is said to want railroad veteran Jim Vena, Union Pacific's chief operating officer from 2019 to 2020, to take the top job, replacing Fritz, according to the WSJ. Soroban argues Union Pacific's (UNP) stock price could double in two years under Vena.
Union Pacific (UNP) said in the statement that its board had been "actively engaging" with Soroban Capital since 2017, though Soroban told the railroad operator in recent discussions that it planned to take conversations to a public level.
"Union Pacific has been my home for 22 years and I am confident that now is the right time for Union Pacific's next leader to take the helm," Fritz said in the statement. "I look forward to working with the Board as we identify our next CEO to lead the Company into the future."
Union Pacific (UNP) shares have dropped 21% over the past year. The company reported Q4 results last month that missed on the top and bottom line.
#Union #Pacific #chief #executive #activist #pressure