It's possible that the terrorist leader, wanted for his role in plotting the 9/11 attacks and later becoming the head of al Qaeda after the killing of Osama bin Laden in 2011, didn't know death was coming.
Some of the details of the operation that killed him were shared by President Biden during a televised address on Monday evening. Other details have been shared by senior administration officials who spoke to reporters on the condition of anonymity.
Senior intelligence officials told the Associated Press that al-Zawahiri had relocated to Afghanistan and sought refuge with his family in a house in downtown Kabul, a house owned by a top aide to senior Taliban leader Sirajuddin Haqqani.
Those who were tracking him waited patiently for years, and over the past several months, were able to build a pattern of life via independent sources that helped informed the president's decision to carry out the strike.
Like his predecessor Osama bin Laden, officials say the al Qaeda leader was identified on a balcony on multiple occasions and by April, there was enough confidence in the likelihood that they had found him, that the president was briefed.
Ultimately, death was delivered with a Hellfire Missile launched from a  drone in what some officials have said was an operation managed by the CIA.  A CIA ground team reportedly confirmed that the victim of the strike was indeed al-Zawahiri.  White House National Security Advisor Jake Sullivan told ABC's "Good Morning America" that "there was nobody on the ground in uniform when the strike occurred."
The Cipher Brief reached out to a range of experts to get their thoughts on what the killing of al-Zawahiri means today.
General David Petraeus (Ret.), US Army (Ret.), former Commander of the Surge in Iraq, US Central Command, NATO/US Forces in Afghanistan and former Director of the CIA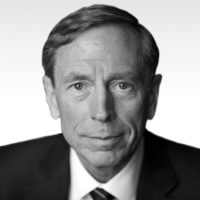 The operation that brought Ayman Al-Zawahiri to justice in Kabul is very significant in a number of respects.  First, it obviously eliminates the Emir of Al Qaeda who replaced Osama Bin Laden and the most prominent AQ leader other than Osama bin Laden; in fact, Zawahiri had been at bin Laden's side since Zawahiri merged Egyptian Islamic Jihad with AQ in the late 1990s and often has been seen as the "brains" behind many of the most sensational attacks carried out by AQ.  This strike thus brings to an end the bloody extremist career of someone responsible for innumerable attacks over several decades on members of the US military, American citizens, our allies around the world, and our very way of life – attacks that include the East Africa Embassy bombings, the attack on the USS Cole, the 9/11 attacks, and many more.  Second, this operation is a huge success for our intelligence and counter-terrorism communities and it reminds us of the continued importance of what they do, even in the wake of the destruction several years ago of the Islamic State Caliphate in northern Iraq and northeastern Syria and the damage done to many of the remaining elements of the Islamic State and Al Qaeda there and around the world.  Third, it also demonstrates the ability of our intelligence and CT communities to operate against extremists in Afghanistan from "over the horizon," even without bases in Afghanistan any longer – and that is particularly important given the growth and activities of the Islamic State's Khorasan Group in Afghanistan since the Taliban regime took control of the country and given the challenges IS-KG is posing to the Taliban.  And fourth, it shows that the Taliban are flagrantly violating their commitments in the Doha Agreement and publicly to not allow international extremists to have sanctuary in Afghanistan.  Given that Zawahiri was reportedly being sheltered by Sirajuddin Haqqani, one of the Taliban regime's most senior leaders (and a designated terrorist with a sizable reward on his head), it is clear that Al Qaeda is still very close with the Taliban.  And this should be a warning to the US and the world of the need to keep significant pressure on the extremists in Afghanistan – noting that the Islamic State is the most worrisome of them at present. In sum, this is a very good day for the United States and our allies and partners around the world – as well as for the members of the communities who worked together so skillfully to bring to justice such a significant, dangerous, and elusive extremist leader. But it also carries a warning that we will have to continue to focus considerable assets on Afghanistan and the extremists taking advantage of the situation there.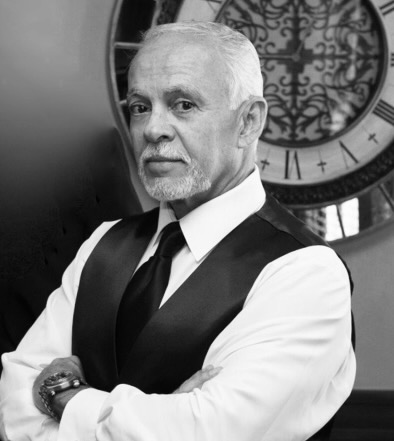 As a "plank owner" of the Bin Ladin Task Force (Alec Station) started in January of 1996, I am extremely proud of my Agency colleagues' perseverance in, like with Bin Ladin, never forgetting the likes of Al-Zawahiri.  Although some may argue that it will not slowdown future terrorist acts, I disagree.  No different than a death-sentence for murder, it deters.  Or, at the very least, it cripples their ability to plan future attacks against the US and our allies, with impunity.  It makes their activities go deeper underground and those who know our craft, know this. Now, I just wish we could go after the dozens of known terrorists who are living openly in so many places outside of war zones, and who also have the blood of our Countrymen on their hands. Although part of CIA's Counterterrorist Center's (CTC) motto is Preempt, Disrupt… the best one that comes to mind is our pin from the 1990s that says, "Anytime, Anywhere, However Long it Takes." In memory of Mike Spann, Jennifer Mathews, Gary Schroen, and many others.
The Hon. Susan Gordon, former Principal Deputy Director of National Intelligence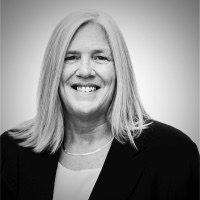 I have so many thoughts following the news of the killing of Al-Zawahri, among them: that the real work of national security is a daily grind executed by tireless professionals out of the medial spotlight, they are focused on keeping America and her interests and allies safe through hard work, ingenuity, and perseverance; that Intelligence Community continues to deliver advantage, even in a changing world; and that the post 9/11 mantra of "We will never forget" was never just a tag line for the women and men who serve their turn. It isn't the end to the terrorist threat, but it's a good indicator that the counter forces are well engaged.
Gen. Joseph Votel (Ret.), former CENTCOM Commander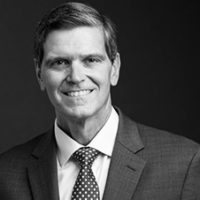 Congratulations to our CT professionals who orchestrated this important strike.  It demonstrates that the United States will never falter in bringing those who attack or plot against our citizens or interests to justice.  It also reminds us that effective counter-terrorism operations require patience, perseverance, and sustained resources.  This is a long-game and while we must necessarily focus on maintaining our competitive edge against China, we can never take our focus off the persistent threat of terrorism.
Lt. Gen. Scott Howell (Ret.), former Commander, Joint Special Operations Command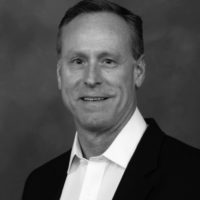 I'm incredibly impressed with the operation to find, fix, and finish al-Qa'ida emir Ayman al-Zawahiri after over two decades of being in hiding.  The operation is even more impressive given the constraints of the post-withdrawal operating environment in Afghanistan. Executing this type of strike in the absence of U.S. boots on the ground, with a sharply reduced intelligence infrastructure, limited basing access in the region, and without civilian casualties speaks volumes to the capability, skill, and professionalism of U.S. targeting and counterterrorism efforts. My compliments to the intelligence and counter-terrorism professionals who remained laser-focused over many years.  The painstaking work of sifting through bits of intelligence, finding connections, questioning assumptions, crafting assessments, and working through multiple layers of contingencies & "what-ifs" requires a high degree of dedication and stamina. This was a bold mission that risked adverse ramifications for U.S. interests if it were perceived as an awkward reengagement or as causing more suffering for the Afghan people. Instead, the surgical strike in densely populated Kabul caused no civilian casualties or collateral damage and removed a generational master of terror.  It sends a strong message that U.S. counterterrorism pressure is persistent, precise and unrelenting.
James Clapper, former Director of National Intelligence, ODNI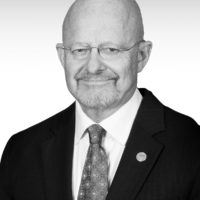 This was, by any measure, an extraordinary intelligence accomplishment. And it represents another form of closure for 9/11 victims and families. It now has I think, more symbolic importance since Zawahiri had so isolated himself physically and electronically, that he had become an ideological figurehead more than an operational leader.  I have to believe he must've let down his operational security guard by moving to Kabul, and that apparently opened the intelligence aperture.
John McLaughlin, former Acting CIA Director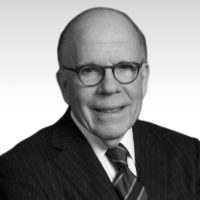 President Biden is right to emphasize the importance of delivering justice to Ayman al-Zawahiri. Subsequent information makes clear that this was the result of months of patient intelligence work and the ability to act on that with extraordinary precision. Zawahiri had great credibility in the Jihadi movement going back to his opposition to the Egyptian government years ago. He contributed a strategic perspective to complement bin Laden's charisma (which Zawahiri lacked). In recent years, I would characterize him as retaining respect within the movement but not a great deal of authority. Much of the authority, and actual capability, had flowed to Al-Qaeda affiliates in places like Yemen, Syria, and parts of north and sub-Saharan Africa. All of them operating, I believe with minimal direction from central authority, which had lost among other things the ability to support them financially. So, his death does not dramatically impact the leadership of Al-Qaeda, which is now so widely distributed. Where Zawahiri might have mattered most was in brokering a permissive environment for an Al-Qaeda revival in Afghanistan, which may have accounted for his presence there. The fact that he was killed in the heart of Kabul shows that the Taliban is once again welcoming jihadist groups, or at least Al-Qaeda, in contradiction of their counterterrorism pledges. They probably view Al-Qaeda as an ally against ISIS, which is much stronger, larger, richer, and opposed to the Taliban government. The success of the operation is testament to the unrelenting focus at CIA on terrorism over 20 years; It never became and on again-off again thing. To borrow a line from an old James Bond movie theme song, "nobody does it better". This is very hard, detail-oriented work that relies on experience, precise intelligence, refined judgment, patience, and exquisite timing — and unremitting dedication. Not cheerleading for my old colleagues, simply stating a fact.
Robert Cardillo, former Director, National Geospatial-Intelligence Agency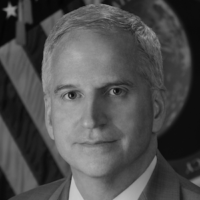 The recent US deliverance of justice to Ayman Al-Zawahri is a testament to our enduring commitment to the memories of all of those souls lost on 11 September 2001. All Americans should be proud of our continued vigilance in defense of our freedom.
Subscriber+Members have a higher level of access to Cipher Brief Expert Perspectives on Global Issues. Upgrading to Subscriber+ Status now.
Read more expert-driven national security insights, perspective and analysis in The Cipher Brief
#Killing #Ayman #alZawahiri