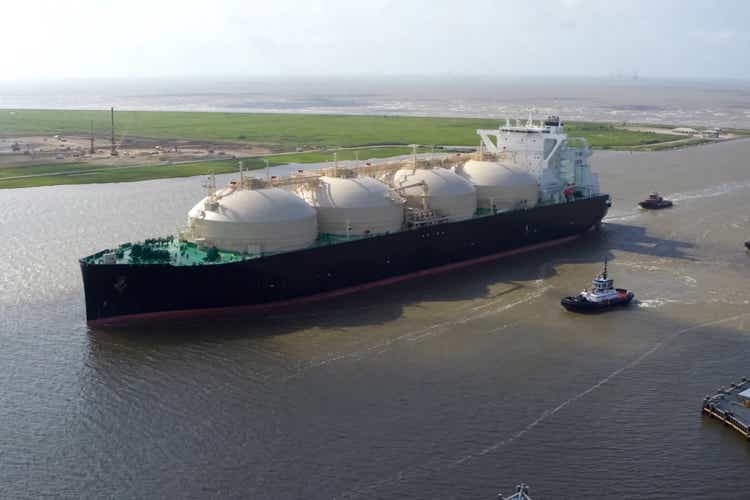 Liquefied natural gas is no longer shaping up as the hot commodity for 2023, with prices plummeting and supply seen outpacing new demand in 2023, Avi Salzman wrote in Barron's this week.
LNG producers likely will add 20M metric tons of LNG capacity to the market this year while annual demand grows by just 10M tons, according to Morgan Stanley analyst Devin McDermott.
Chinese demand for LNG fell ~20% in 2022 amid strict COVID lockdowns, and even as demand started to crawl back late last year as China began to reopen, analysts do not see it returning to previous levels until late in 2023, with lower cost sources of energy taking priority, which may limit spot LNG demand; demand may actually decline in India, as the power and industrial sectors switch to cheaper fuels.
The drop in prices likely will hurt earnings of companies in the industry, McDermott said, expecting Cheniere Energy (NYSE:LNG) to earn just $8B in EBITDA this year, compared to Wall Street consensus of $9.8M, while New Fortress Energy (NASDAQ:NFE) likely will make $1.2B in EBITDA, vs. expectations for $1.8B.
Several stocks in the sector already are falling after rising sharply in 2022: Cheniere (LNG) has slipped 6% in the past month. Golar LNG (GLNG) is down 8%, and New Fortress (NFE) is off 13%.
Front-month February Nymex natural gas (NYSEARCA:UNG) (NG1:COM) closed -7.8% to $3.419/MMBtu this week, down for four straight weeks and six of the past seven.
Meanwhile, crude oil futures jumped to their largest gain in three months this week.
#good #times #liquefied #natural #gas #NYSELNG