Alabama Crimson Tide head coach Nick Saban has explained why Jalen Milroe didn't play last week against South Florida. The Crimson Tide entered this season with no clear starting quarterback, and it was an open competition between the three of them. Ultimately, Milroe was named the starting quarterback and held the role for the first two games.
But, after Milroe struggled against Texas, Saban went to Tyler Buchner and Ty Simpson for Alabama's road game against South Florida. It surprised some people that Saban didn't go to Milroe, but the coach told ESPN it was because he promised all three guys game action.
"That was it. Nothing else," Saban said. "I've got confidence in Jalen. I believe in him. The one thing that we've always talked about is you make enough good plays, but you've got to eliminate the devastating plays, the ones that are killers. It happened twice in the Texas game, but I think he's learned from it."
•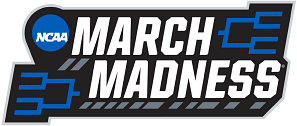 According to Nick Saban, Jalen Milroe was frustrated at first that he wouldn't play. But, the head coach was impressed with how Milroe handled himself on the sidelines by supporting his teammates.
Nick Saban going back to Jalen Milroe
Although Nick Saban gave Tyler Buchner and Ty Simpson a shot in Week 3, he will be turning back to Jalen Milroe for the Alabama Crimson Tide's game against Ole Miss.
It's a massive game for Alabama, as the Crimson Tide likely can't lose again if they want to play in the SEC Championship game.
When Saban made the decision, he told the media, according to on3, that Milroe earned the right to be Alabama's starting quarterback.
"From a quarterback standpoint, this is all I'm going to say about this — you know, Jalen really showed the leadership that I was looking for during the game in terms of supporting his teammates and doing the things that he needed to do," Saban said.
"He's had the opportunity to play," Saban said. "So has the other guys. Jalen played the best of all those guys. So I think he's earned the opportunity to be the quarterback."
This season, Jalen Milroe is 27-for-45 for 449 yards, five touchdowns, and two interceptions. On the ground, the quarterback has run for 92 yards on 22 carries and has added two touchdowns.
Poll : Do you think Jalen Milroe should be Nick Saban's starting quarterback?
2 votes