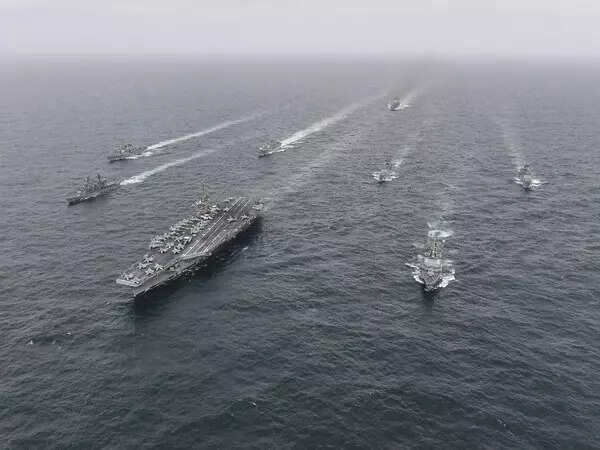 SEOUL: South Korea, the United States and Japan on Monday began a trilateral missile defence exercise in the international waters of the East Sea, Seoul's Navy said. This comes amid increased efforts to sharpen deterrence against North Korean threats, Yonhap News Agency reported.
According to Yonhap News Agency, the three nations have been reinforcing security coordination following Pyongyang's provocative acts, such as the launch of a purportedly solid-fuel intercontinental ballistic missile last Thursday.
According to the armed service, the latest exercise features three Aegis-equipped destroyers, the South's ROKS Yulgok Yi I, the US' USS Benfold and the Japan Maritime Self-Defense Force's JS Atago.
The exercise focused on practicing procedures to detect and track a computer-simulated ballistic missile target, and share related information, as per Yonhap News Agency.
A South Korean Navy official said: "This was an opportunity to strengthen security cooperation among the South, the U.S. and Japan against the North's advancing nuclear and missile threats, and firm up our Navy's capabilities to respond to ballistic missile launches."
The three countries last held such a three-way missile defense exercise in February.
The countries during senior-level defence dialogue, called the Defense Trilateral Talks, last week, agreed to hold missile defense and anti-submarine exercises regularly to counter the North's threats.

#South #South #Korea #Japan #hold #missile #defence #drills #East #Sea