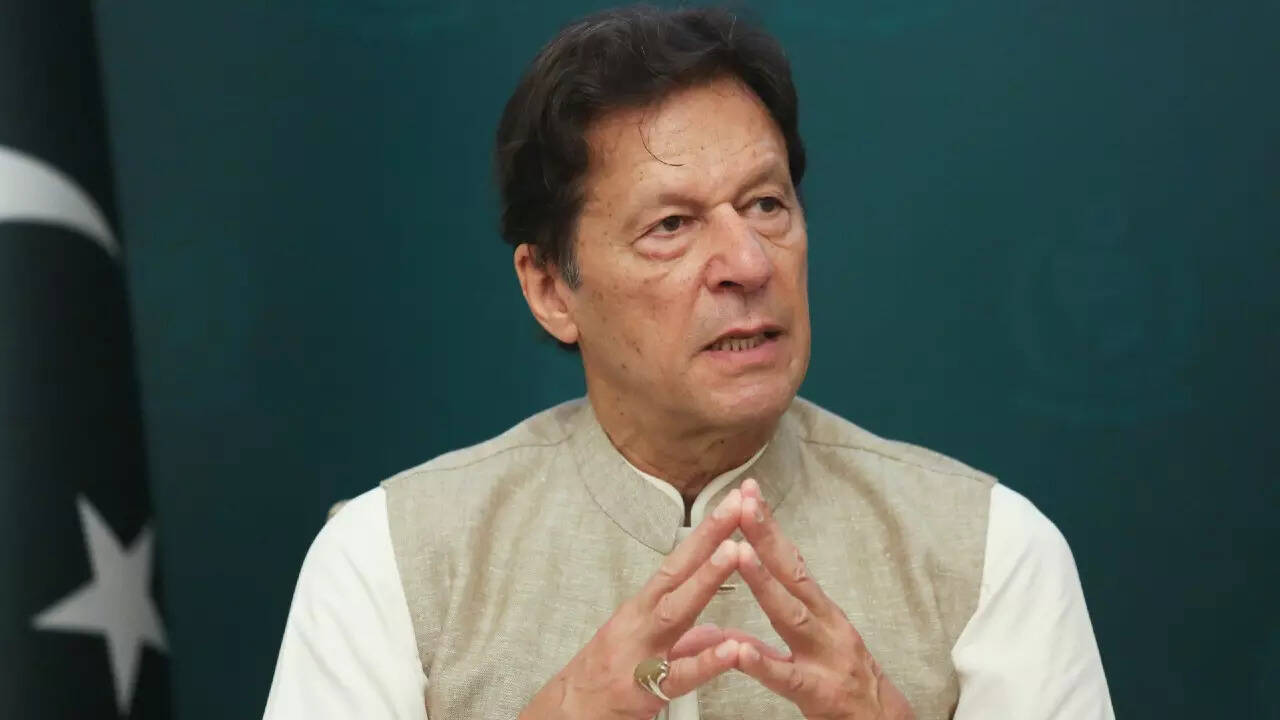 ISLAMABAD: Pakistan Tehreek-e-Insaf (PTI) Chairman Imran Khan on Sunday said that the PTI will resist if it gets a weak mandate in Punjab and the Centre, Pakistan-based TV Network ARY News reported.
According to Khan, the incumbent government has failed to cope with economic challenges and the country entered default phase up to 90 per cent.
He also said that former member of the Punjab Provincial Assembly, Aleem Khan, sold land worth Rs 200 billion but no one took notice.
Pakistan's environment policy under the PTI government was praised by the former British PM, said Khan, adding that the PTI government had adopted the best foreign policy and no other Pakistan head has received such a warm welcome in the United States (US) as he had. Khan also said that the PTI government's COVID policy was also globally acknowledged.
Responding to a question the former Pakistan prime minister expressed hope that the current Pakistan army chief will play his role for free and fair general elections in the country.
PTI Vice President Fawad Chaudhry had earlier on Sunday said that outgoing Punjab Chief Minister Pervaiz Elahi will meet with Imran Khan today to consult nominees for interim Punjab CM, ARY News reported.
Fawad Chaudhry said that under Article 224-A, both the CM and the leader of the opposition should agree on an interim Punjab CM name with consensus.
"If the two leaders fail to reach an agreement, then two proposed names from each side will be sent to a parliamentary committee," he added, as quoted by ARY News.
He further added that if the parliamentary committee too fails to agree on a name then the names will be sent to the Election Commission of Pakistan, which will nominate one of these names as the chief minister.
"The ECP does not have the authority to name someone out of the list given," he said.
The provincial assembly (PA) in Pakistan's Punjab was dissolved on Saturday after the governor, Baligh Ur Rehman, said that he decided not to become part of the process.
"I have decided not to become part of the process leading to the dissolution of Punjab Assembly. I would rather let the Constitution and law take its own course. Doing so will not hamper any legal process as Constitution clearly provides a way forward," the Punjab governor tweeted.
A notification posted on the Punjab governor's Twitter handle read that the Provincial Assembly of Punjab and the Cabinet stand dissolved under Article 112(1) of the Constitution of Pakistan. It calls for the appointment of a caretaker Chief Minister in consultation with the outgoing Chief Minister and the Leader of the Opposition in the outgoing Provincial Assembly.

#PTI #resist #weak #mandate #Punjab #Imran #Khan