The Houston Texans and Will Anderson stunned the 2023 NFL Draft crowd by pulling off a trade that few saw coming. The Houston Texans picked quarterback C.J. Stroud with the second pick of the NFL Draft. Next up on the board were the Arizona Cardinals.
As commentators were discussing whether the Texans made the right pick in getting their quarterback or if they should have improved their defense first, the momentous news dropped. Houston decided that they were going to get both their quarterback and the defender that they wanted.
They traded the third pick with the Arizona Cardinals. They had an extra first-round pick available in the draft with the 12th overall pick via the Deshaun Watson trade to the Cleveland Browns. They traded that and a few others to jump up to third overall and pick second and third back-to-back.
•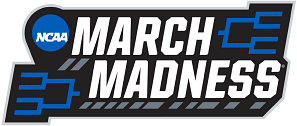 With the third pick of the NFL Draft, the Houston Texans picked Will Anderson, edge out of Alabama.
It's safe to say that the trade broke the internet as fans reacted with excitement and declared Houston the winner of the 2023 NFL Draft. Picking two of the top three does that to you. Here is a sampling of some of the responses on social media.
Were the Houston Texans right to select Will Anderson with this historic NFL Draft trade?
The Houston Texans became just the third team in NFL Draft history to pick twice in the first three picks, the others being the Indianapolis Colts in 1992 and Washington in 2000.
It made a lot of sense for them because they are using the Deshaun Watson trade to leverage building their team. They already have a first pick in next year's draft as well thanks to that trade, so they are well set, even after trading one top-round pick next year.
In Will Anderson, they have also chosen a phenomenal player. In the last two years of playing with the Alabama Crimson Tide, he had an astronomical 98 hurries and 29 sacks. He is an elite player ready for prime time right away.
It was evident that Houston needed a quarterback. They were the second-worst offensive team in the league last season with just 283.5 yards per game. But they really needed a pass rusher as well. They allowed 379.5 yards per game, which was the third-worst in the league. In fact, they were the only team last season to feature in the bottom three on both offense and defense.
Now, they have corrected it by choosing twice in the top three of the 2023 NFL Draft.

#NFL #fans #left #stunned #franchise #drafts #Anderson #massive #trade #pick