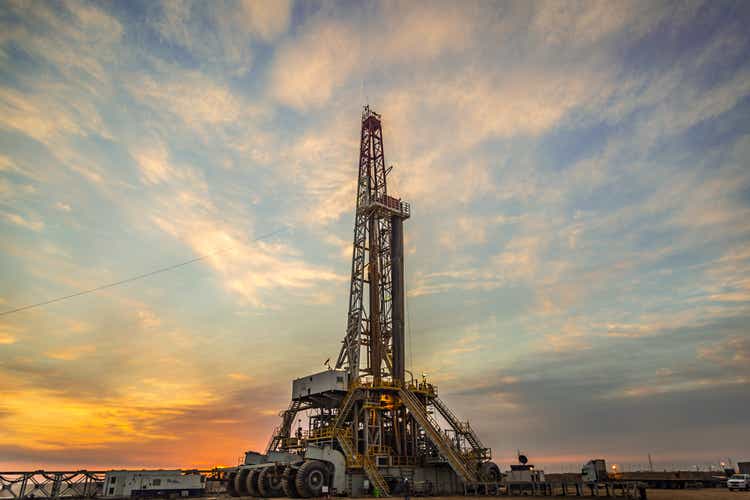 NexTier Oilfield Solutions (NYSE:NEX) +9.5% post-market and Patterson-UTI Energy (NASDAQ:PTEN) +15.9% after The Wall Street Journal reported late Monday that the two oilfield services companies are holding talks over a possible merger.
NexTier (NEX), which was created out of a 2019 merger between C&J Energy Services and Keane Group, provides well-completion and production services; its revenues more than doubled in 2022 to $3.24B, due in part to an increase in fracking activity and higher prices.
Patterson-UTI (PTEN) is the second largest rig provider in contract drilling after Helmerich & Payne, providing mostly super-spec rigs, the most advanced and efficient on the market; the company's 2022 revenues totaled $2.7B, roughly double the previous year.
More on NexTier Oilfield Solutions:
#NexTier #Oilfield #PattersonUTI #Energy #merger #talks #WSJ #NYSENEX