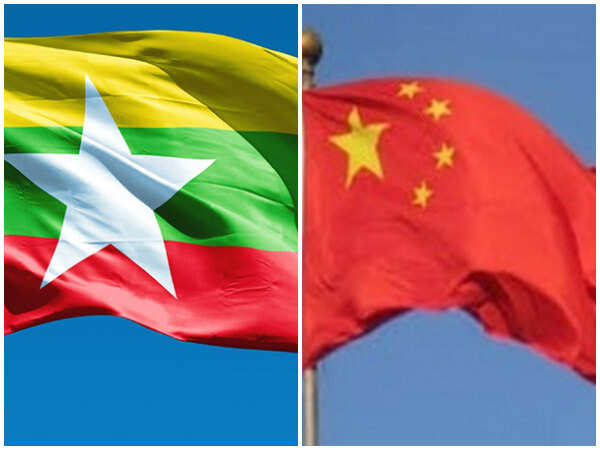 YANGON: A Myanmar-China border crossing vital to trade has partially reopened, an official said Sunday, after years of a pandemic-prompted closure.
Covid-19 shuttered the Muse-Ruili checkpoint — among the Southeast Asian nation's busiest — in April 2020.
One of Muse town's border gates opened Saturday at 7:00 am (1230 GMT), according to an official in Myanmar's northern Shan state.
Six trucks made the short relay trip at the Mang Wein crossing, said U Min Thein, vice-chairman of the Muse Rice Commodity Exchange.
"China only allowed us to export food and drink at the moment," U Min Thein told AFP Sunday.
But he said they were not permitted to send over economic mainstays — including rice, broken rice, beans and watermelons.
For those, traders had to use the Kyinsankyawt border gate outside Muse, he said.
The Kyinsankyawt checkpoint partially reopened under similar circumstances in May last year, according to state media.
On Saturday, U Min Thein said, China exported construction and industrial equipment, electrical appliances, medical devices, consumer and household goods, as well as food products.
"But China had not yet allowed people to cross the border," he said.
The Muse checkpoint's reopening has been persistently stalled by both sides, and the Chinese city of Ruili has faced multiple lockdowns to limit the spread of Covid.
China recently declared an end to its zero-Covid policy, and has since recorded a massive spike in infections.

#Major #MyanmarChina #border #crossing #partially #reopens