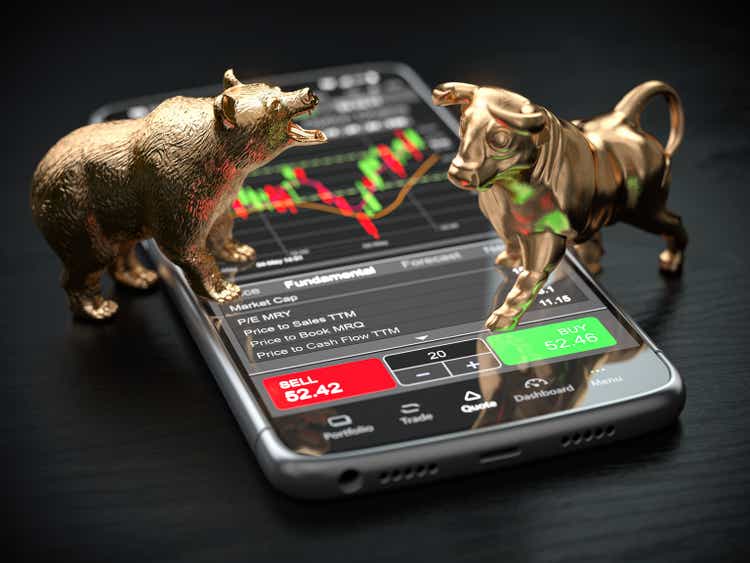 Three fintech stocks led the financial stocks that gained the most this week, while a trading/market-making stock fell the most in the financial sector in a week in which the Financial Select Sector SPDR ETF (NYSEARCA:XLF) increased 2.1%. .
For the second week of the year, investors appeared willing to take on more risk. In the broader market, the S&P 500 rose 2.7% for the week ended Jan. 13.
Leading the rising stocks was Chinese fintech Lufax Holdings (NYSE:LU), climbing 27%. Still, the stock is down 48% from a year ago as investors avoided tech stocks for most of 2022 and the threat of Chinese-based stocks being delisted hung over it.
The next biggest gain was from Futu Holdings (NASDAQ:FUTU), another Chinese fintech, which rose 20%, followed by
SoFi Holdings (NASDAQ:SOFI), the U.S. fintech bank known for helping borrowers refinance student loans, increased 18%. In related news, the Biden administration proposed regulations that would cut the cost of federal student loan payments for many low- and middle-income borrowers.
Grupo Financiero Galicia (NASDAQ:GGAL), an Argentinean bank, rose 17% in the week; and
Blue Owl Capital (NYSE:OWL), an asset manager, gained 16% in the week that it closed its GP Capital Solutions Fund V at $12.9B.
For the five biggest decliners, Virtu Financial (NASDAQ:VIRT), which provides market making and execution services for securities trading slid 5.1%;
First Financial Bancorp (NASDAQ:FFBC), a Cincinnati, Ohio-based bank, dropped 3.3%;
Three insurers follow: Insurer Hartford Financial Services (NYSE:HIG) stock fell 2.8% in a week in which Evercore upgraded the stock, but Goldman downgraded it;
CFO Financial (NYSE:CNO) dipped 2.8%; and
Old Republic International (NYSE:ORI) slipped 2.6%.
Last month, Virtu (VIRT) shares came under pressure as the SEC laid out proposals to revamp retail stock trading.
#Lufax #stock #leads #financial #gainers #week #Virtu #slides #mostNYSELU