Konsta is a new blockchain platform that serves the purpose of web3 app developer. It aims to prevent costly cyberattacks on businesses. Its protected transaction features make it difficult for hackers to infiltrate the system. According to its co-founder, Aleksandr Kents, the increasing prevalence of cybercrime highlights the need for secure systems like Konsta.
With the new developments, Konsta is addressing several challenges faced by end-users in the blockchain industry through web3 application development, including performance issues for high load applications like gaming, scalability for payments on DEXs and a lack of protocol-level protection against DeFi hacks.  
The Web3 development firm focuses on the addressing of these issues, Konsta Blockchain offers higher transaction processing speeds and faster block finality than current EVMs and allows higher value and potentially suspicious DeFi transactions to be verified by specialized validators known as Notarius. These Notarius validators, which are certified independent organizations, manually validate "Protected" transactions every 24 hours. These transactions are placed in a pool to be picked up by the Notarius, and when it is their turn to add blocks, all other validators are suspended.
Furthermore, other than its web3 development services, the Konsta Blockchain uses a Proof-of-Authority Consensus mechanism, which eliminates the possibility of a 51% attack. This mechanism allows each node on the Konsta Blockchain to add a set number of blocks to the blockchain in a specific time. Konsta presents itself as an alternative approach to transaction reversibility that is more efficient than current solutions. 
Konsta Blockchain has been made up of the founders of different companies. Vladimir Nikitin, Venture Partner at Shima Capital, serves as a Venture Advisor for Konsta. The company also has a team of Tech Advisors including Artyom Harutyunyan, Co-founder of Blockstars Tech, and Yegor Havrylenko, Co-founder of EvaCodes. The Konsta team includes Aleksandr Kents in charge of Business Development and Andrey Smekhov as the Product Owner. Together, they bring a wealth of experience and expertise in the blockchain and Web3 space to Konsta.
"With $3.7B of hacks in 2022, the market has no chance to leave everything as is," says Yehor Havrylenko, Co-founder of EvaCodes about the new development. "The further we go; the more security solutions are needed. That's why Konsta came up with the hybrid consensus model. We make the blockchain model work in a more stable fashion thanks to a combination of the classic Proof-of-Stake protocol and securing transactions on many levels via Proof of Authority, thus protecting it from hacks and anomalous transactions. And with the help of a Hack-free protocol, Konsta could prevent up to 99.8% of all the hacks that happened before."
Venture Partner at Shima Capital Vladimir Nikitin expressed his views on the new progress about Konsta by stating,
"Konsta found the middle ground to provide developers with the safety kit at the same time while making it decentralized enough to keep the Web3 narrative clear and protected enough for people to seamlessly use crypto as they would have used the bank"
Consequently, Konsta thrives to rebuild trust in Web3 Development Company in USA Web3 security, make cryptocurrency investing safer, and provide a secure platform for people to quickly use their money with minimal risk. Konsta is planning to launch its product at the end of October and is inviting Alpha users to test the service and assess its potential.
For further information, visit: https://konsta.network/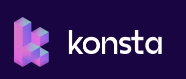 The post Konsta provides the Secure Blockchain and web3 app development for Businesses. appeared first on CoinChapter.
#Konsta #Secure #Blockchain #web3 #app #development #Businesses