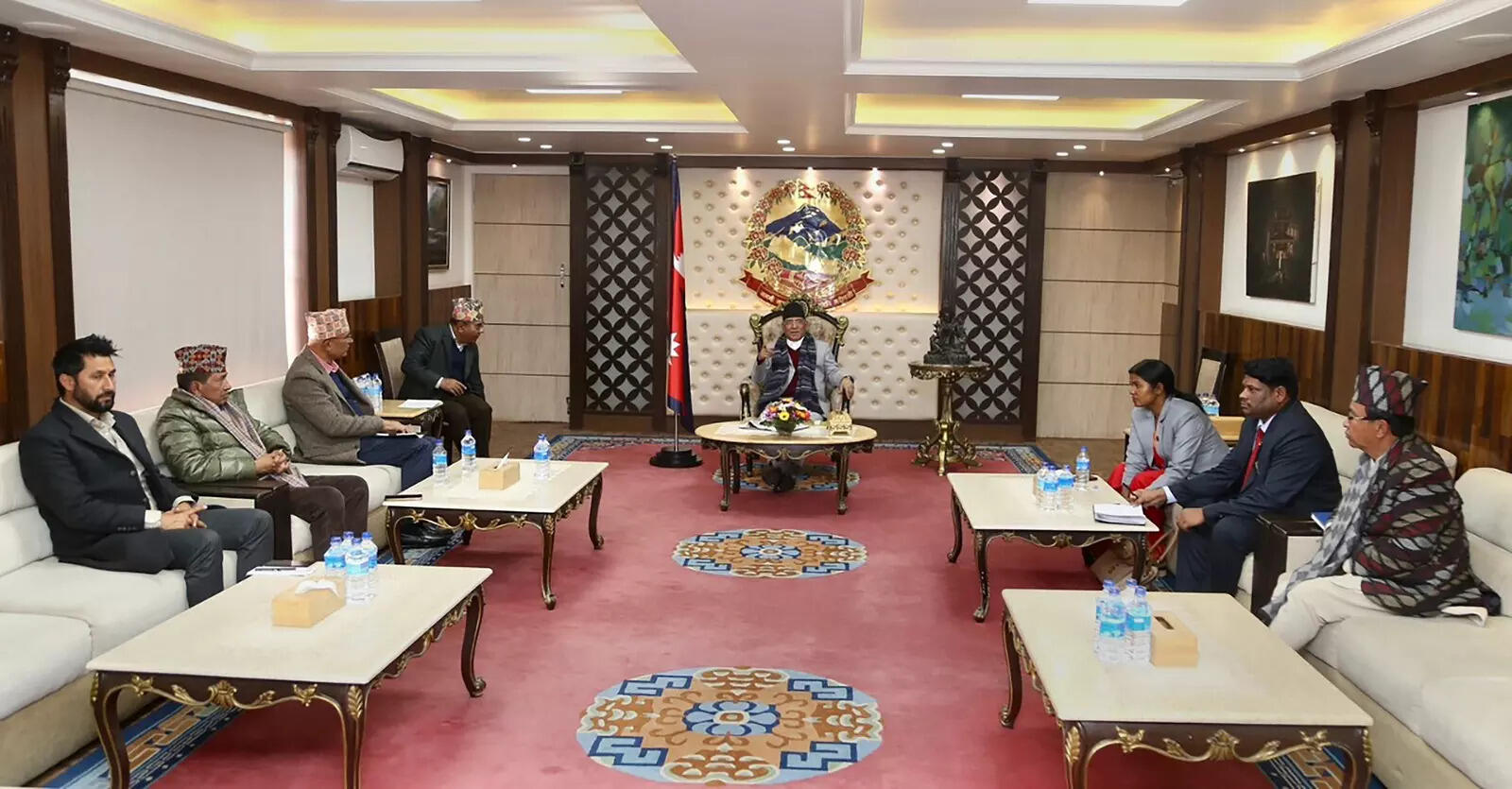 KATHMANDU: The treacherous terrain on the banks of the Seti River hampered the initial rescue efforts by local villagers who rushed to save the 72 passengers on the crashed Nepalese passenger plane, an eyewitness said on Sunday. At least 68 people were killed when a Yeti Airlines passenger plane with 72 people on-board, including five Indians, crashed into a river gorge while landing at the newly-opened airport in central Nepal's resort city of Pokhara on Sunday, officials said.
Arun Tamu, a local, whose house was situated near the site of the plane crash, recounts the chain of events following the latest aviation disaster that hit Nepal.
"We heard a loud sound, and when we rushed to the scene (of the crash), we were the only people from the village. It took some time for the police to arrive at the scene, even as we began our rescue efforts," Tamu was quoted as saying by MyRepublica newspaper.
Tamu said he and the rest of the villagers initially tried to douse the fire from the wreckage by bringing buckets of water.
"We also took out 10-12 people, two of them seemed to be short of breath," the report quoted him as saying.
The rescue efforts were hampered because the airplane had crashed on treacherous terrain on the banks of Seti River, making it difficult for the villagers to go near the site of the crash, Tamu recounted.
"It was difficult to go to the place where the plane had crashed," he said.
"We are not likely to jump into the fire either. Also, there is risk of being swept away by water as the plane had fallen on the bank of the Seti River. There was an overgrown bush, and we were afraid that we would fall in the gorge while trying to rescue people," he explained.
Tamu conceded that rescue efforts were ramped up only after the police arrived.
Yeti Airlines' 9N-ANC ATR-72 aircraft took off from Kathmandu's Tribhuvan International Airport at 10:33 am and crashed on the bank of the Seti River between the old airport and the new airport, according to the Civil Aviation Authority of Nepal (CAAN).
A total of 68 passengers and four crew members were on board the aircraft.
Foreign nationals onboard the plane included five Indians, four Russians, two Koreans, an Australian, a French, an Argentine and an Israeli.
There is no information about any survivor so far, said Sudarshan Bartaula, spokesperson at Yeti Airlines.
Prime Minister Pushpa Kamal Dahal 'Prachanda' held an emergency meeting of the Council of Ministers following the crash.
The Nepal government on Sunday formed a five-member commission of inquiry to probe the plane crash.

#Initial #rescue #efforts #hampered #airplane #crashed #treacherous #terrain #Eyewitness