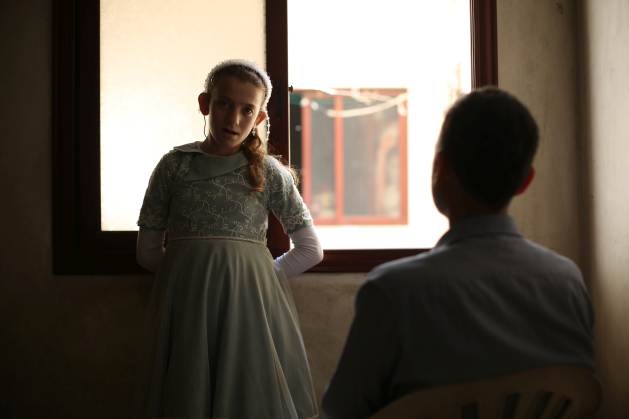 Opinion

by Emina Cerimovic (

new york

)
Inter Press Service
NEW YORK, Feb 28 (IPS) – Emina Cerimovic is a senior disability rights researcher at Human Rights Swatch.A few days ago, I saw a photo shared to Twitter of Sham, a young Syrian girl rescued from under the rubble in northwest Syria, sitting upright in her hospital bed, According to the Syrian Civil Defense, a volunteer humanitarian group also known as the White Helmets, Sham will lose both her legs because of injuries from the quake.
Looking at her photo, I couldn't help but think of the additional human rights abuses Sham will experience on the basis of her disability. She will join the ranks of all the children with disabilities who are surviving the 12-year-conflict in Syria without equal access to humanitarian aid.
And so will others who experienced traumatic physical and psychological injuries in the wake of the earthquakes: a girl who had spent 30 hours under the rubble in the heavily affected town of Jindires in northwest Syria and who had lost both her legs; a 3-year-old boy in Jinderis who was trapped for 42 hours and whose left leg was amputated; a young Syrian man living in Gaziantep, Turkey, whose right hand was amputated.
As issues of humanitarian aid access to various affected parts of Syria dominatethe news, relief efforts should not overlook the short and long-term needs of people with disabilities and the thousands of earthquake survivors who have sustained physical and psychological injuries that could lead to permanent disabilities.
As two more powerful earthquakes struck the region on February 20, panic and fear spread among earthquake survivors in both Syria and Turkey, bringing into sharp focus the psychological trauma caused by the natural hazard and, for Syrians, by over 12 years of war.
In Syria, approximately 28 percent of the current population – nearly double the global average – are estimated to have a disability, and their rights and needs are largely unmet. As I found in my September report on the greater risk of harm and lack of access to basic rights for children with disabilities caught up in the Syrian war, the design and delivery of humanitarian programs in Syria are not taking into account the particular needs of children with disabilities. In some cases, such programs explicitly exclude them.
As an example, some educational activities and child-friendly spaces excluded children with intellectual and developmental disabilities. Children with disabilities are growing up without safety, basic necessities, education, assistive devices, or psychosocial support, in ways that put their lives and rights at risk.
They experience stigma, psychological harm, and higher levels of poverty. The situation is no better for adults with disabilities who also face systematic challenges in accessing humanitarian services on an equal basis with others.
This crisis should serve as a wake-up call for UN agencies, donor states, humanitarian organizations, and charities to properly respond to all children's rights by ensuring the rights and needs of children with disabilities are also met.
They should develop and implement their response and recovery action plans with people with disabilities at their core. The attention and investment in children – like Sham – and adults with disabilities will enhance human rights for everyone.
© Inter Press Service (2023) — All Rights ReservedOriginal source: Inter Press Service

#Earthquake #Relief #Efforts #Syria #Shouldnt #Overlook #Disabilities #Global #Issues