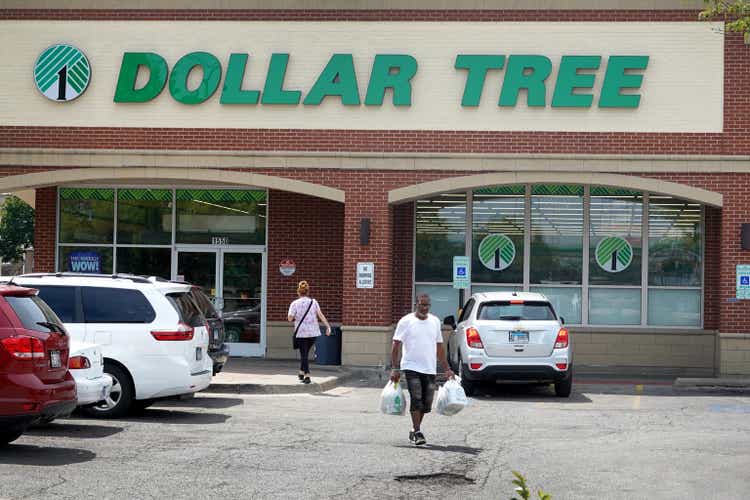 Discount stores are seeing robust traffic into 2023 as consumer behavior continues, according to a new report from Placer.ai.
According to the foot traffic-tracking data firm, weekly visits to discount retailers for the fourth quarter were up by a double-digit percentage in all but one week. The week of December 12, the singular outlier, saw visits increase 9.4%.
Among the major discount retailers, Five Below (NASDAQ:FIVE) marked the most significant acceleration in foot traffic, especially around the last-minute Christmas shopping weeks. Visits to the retailer jumped over 50% in the fourth quarter as compared to 2019. Meanwhile, Dollar General (NYSE:DG) and Dollar Tree (NASDAQ:DLTR) saw visits increase 22.8% and 15.3%, respectively, from pre-pandemic levels. Dollar Tree-owned Family Dollar also saw visits increase over 20%.
"As consumers continue looking for ways to adjust their shopping habits to the ongoing inflation, the discount & dollar store sector appears well positioned to maintain their visit gains going into 2023," the report stated.
Bargain Shopping
Beyond the visits to discount retailers, consumers are also shifting to more frugal shopping in terms of brands. In particular, many consumer staples manufacturers are beginning to see a trade down impact on brands, according to Wells Fargo.
The bank's research indicated that December branded sales growth fell 44 basis points month over month as volume decelerated by 2.5%.
"Over the last few years, inflation has been supportive of staples retail earnings and has contributed to strong comp growth and accompanying operating leverage. This tailwind looks poised to moderate in 2023, and we recommend increased selectivity," equity analyst Edward Kelly advised clients. "We expect private label sales trends to continue to outperform branded sales over the long term, as retailers try to preserve margin and consumers shift focus to value."
This trend could stand to impact major consumer staples manufacturers such as Procter & Gamble (PG), Colgate-Palmolive (CL), Kimberly Clark Corporation (KMB), Church & Dwight (CHD), and Clorox (CLX).
Supermarket Sweep
Elsewhere, Kelly's research noted that supermarket sales growth continues to outpace the broader retail industry.
He advised that "supermarkets continue to take share" with grocery channel sales growth outpacing all-channel by 208 basis points in Q4. On a three year basis that outperformance narrows to 56 basis points.
That research dovetails with Placer.ai data that shows foot traffic to grocery chains including Kroger (KR), Albertsons Companies (ACI), as well as a host of smaller grocers including Trader Joe's, H-E-B, and more, has increased notably from pre-pandemic levels. Placer.ai's analysis concluded that while grocery delivery services offered by the likes of Walmart (WMT), Amazon (AMZN), and Target (TGT) were expected to dominate in 2023, consumers apparently still value the in-store shopping experience for groceries.
Read more on persistent inflation in food and beverage categories.
#Discount #store #traffic #rise #consumers #tighten #belts #NASDAQFIVE