Stan Wawrinka shared words of appreciation for his long-time colleague Andy Murray at the 2023 Italian Open after the Brit's recent title win in the Aix-en-Provence Challenger.
Stan Wawrinka is on the path of revival on tour. He recently reentered the top 100 and is currently ranked World No. 84. Contesting the Italian Open this week, Wawrinka booked his spot in the second round after a convincing 6-2, 6-4 win over Belarus' Ilya Ivashka. The Swiss is now set to clash against fellow former World No. 3 Grigor Dimitrov in the second round.
After his opening round victory at the Masters 1000 event, the 38-year-old sat down for a conversation with Tennis Channel's Prakash Amritraj. He spoke about Andy Murray, who himself has been making his mark on tour once again after injury and form struggles.
Stan Wawrinka revealed that the fellow three-time Grand Slam champion, who is three years younger than him, has been a source of inspiration throughout his illustrious career and that it was "special" to watch him play.
"I think he's always been an amazing player to watch and to get inspired – not only now after all the injuries he had and the comeback and his age, but all his career," the Swiss said.
"He arrived so early. He is younger than me but he arrived before me. He was at the top so; it's always been special to watch him play and to look what he was doing," Wawrinka added.
---
"He'll continue to play, there's no doubt" – Former player Jason Goodall on Andy Murray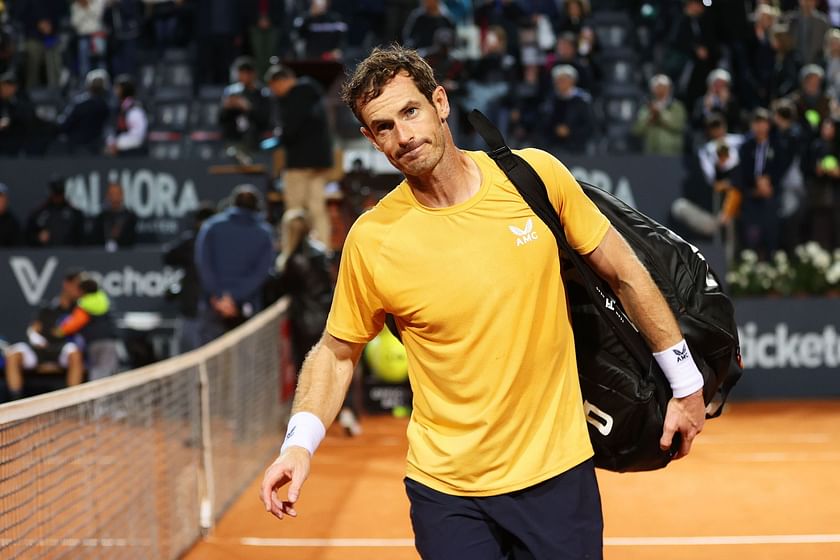 Andy Murray crashed out of the on-going Italian Open in the opening round against home favorite Fabio Fognini with a 6-4, 4-6, 6-4 loss. Nonetheless, the former World No. 1 has treated tennis fans to some unforgettable moments this year since the Australian Open.
He is currently placed at a five-year high ranking of World No. 42 after his recent title win against World No. 17 Tommy Paul in the Aix-en-Provence Challenger in France. The Brit also previously feature in the final of the Qatar Open, where he lifted the runner-up trophy against Daniil Medvedev.
Former player, coach and broadcaster Jason Goodall recently spoke about Murray's praiseworthy rise from the ashes, stating that he expects the soon-to-be 36-year-old to have a longer career than initially anticipated.
"If you go back a year or so, that was the goal perhaps — to get fully fit and enjoy a really good run at the [Wimbledon] Championships and get a fitting farewell," Goodall said on the Holding Court with Patrick McEnroe podcast.
"But his rank is 42 in the world now, he's going in the right direction. He's getting closer to being seeded in Majors again and you know what a competitor he is," he added. "He's doing well. I think if he stays healthy and he's playing as well as he is now, he'll continue to play, there's no doubt."

#Andy #Murray #amazing #player #watch #inspired #Stan #Wawrinka