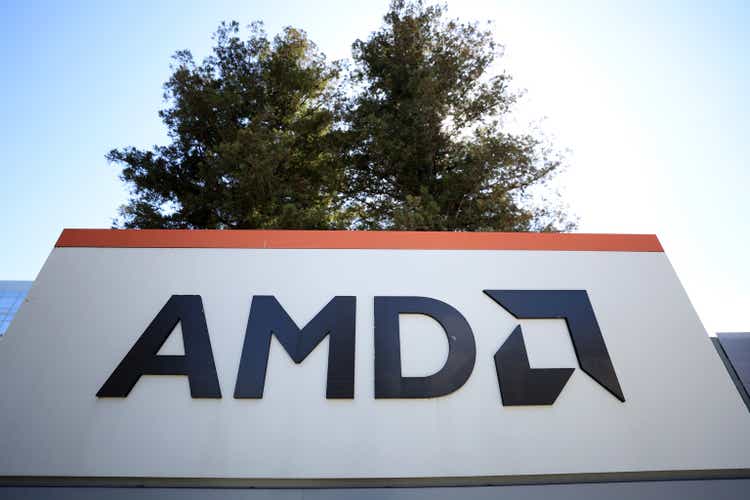 While caution persists across the entire semiconductor industry, Wells Fargo has selected Advanced Micro Devices (NASDAQ:AMD) and Nvidia (NASDAQ:NVDA) among its top chip stocks for 2023 amid pockets of optimism in certain areas of the sector.
"We enter 2023 with an ongoing cautious view on the overall semiconductor cycle," Wells Fargo analysts wrote in a note to clients, who added that expectations going forward haven't been "adequately de-risked."
"That said, we do believe a down-cycle bottom can be established as we move through [the first-half of 2023]," Wells Fargo's analysts wrote.
However, the Wells Fargo team added that investors should be "prudent and invest" in high-quality and secular growth stories, including artificial intelligence, electronic design automation and automotive.
The analysts see overly negative investor sentiment on AMD (AMD) as investors underestimate CPU market share gains in the server space, and AMD's (AMD) 96-core Genoa EPYC product cycle ramps up and its 128-core Bergamo EPYC products come in the first half of this year.
"We model AMD to gain [five percentage points] of incremental server CPU share through 2023" with more gains expected than declines, the analysts wrote of the firm's top overall pick.
They also noted that estimates for AMD (AMD), which generates a significant portion of its sales from the PC space, have been "adequately de-risked," as investors expect its PC-related revenue to decline 43% year-over-year in the first-half of the year and 16% throughout 2023.
Nvidia (NVDA) is also seen in a positive light, Wells Fargo said, largely due to its data center product cycle getting better this year and the overly negative investor sentiment surrounding the "strategic/platform importance" of its 144-core Arm-based Grace/Grace Hopper superchips launching in the first half of the year.
The Wells Fargo team said that with Nvidia's (NVDA) Lovelace GeForce RTX-4xxx series product cycle, "We think Nvidia can continue to provide investors with confidence of a bottoming gaming segment" and that potential for product channel restocking to kick in during the first half of this year."
They added that Nvidia's (NVDA) ability to generate revenue from software is likely to be further on display this year, while the company's automotive business could see an inflection point.
The analysts also highlighted Micron Technology (NASDAQ:MU), but said it is more of a story for the second half of the year, given how weak the memory industry is currently.
"We continue to see data center and automotive as key long-term secular growth drivers in memory," Wells Fargo analysts wrote, adding that bit production cuts and the depletion of inventories "still have some way to go."
Other names that Wells Fargo viewed favorably were Marvell Technology (NASDAQ:MRVL), Cadence Design Systems (CDNS), Synopsys (SNPS), NXP Semiconductors (NXPI), Wolfspeed (WOLF), Ambarella (AMBA), Allegro MicroSystems (ALGM) and Rambus (RMBS).
Semiconductor companies that are tied to the smartphone space will likely underperform in a "risk-on type market," with the firm reiterating its underweight rating on Qualcomm (QCOM).
In December, UBS said it was bullish on chips going into 2023, picking Nvidia (NVDA) as one of its top picks, as it forecast momentum building in the back half of the year.
#AMD #Nvidia #lead #Wells #Fargos #top #chip #stocks