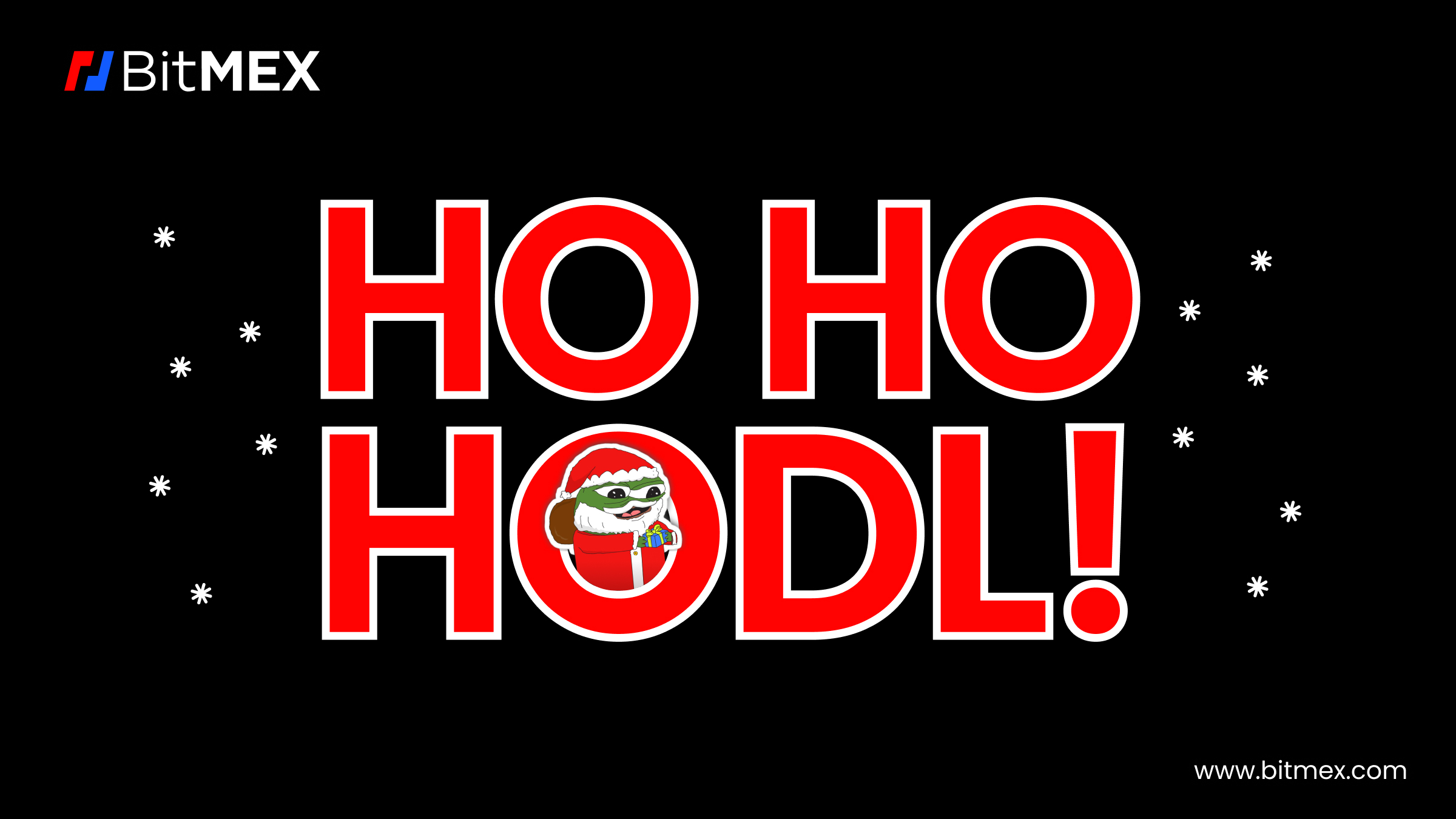 As we celebrate the holiday season and edge closer to 2023, we'd like to take the opportunity to reflect on our achievements – the big and the little, the storms we've weathered, and look forward to the year ahead.
To set the scene, in 2021, we became one of crypto's largest fully-verified exchanges and expanded our product suite (via the launch of Tether margining and BitMEX Earn). It was a big one, and some could argue that 2022 was an even more transformational year that saw initiatives come to fruition, platform upgrades, and new products roll out. 
BMEX – the token for our true believers, designed to fuel the BitMEX ecosystem – launched earlier this year and began trading in November 2022.

In the lead up to the start of BMEX perps and spot trading, we rewarded our users – both new and existing – via a series of BMEX airdrops,

offers

, and giveaways. Those who staked BMEX also unlocked trading fee discounts, staking rewards, exclusive privileges, and more.

BitMEX Spot opened for trading.

Now, users can trade ten of the most popular spot pairs…all with 0% fees to ensure a fast, convenient, and cost-free experience when trading between margin currencies.



A new breed of crypto derivative arrived:

The

ETH staking yield swap.

It's an embodiment of our focus to unlock new trading and hedging opportunities for traders.



We kept increasing the number of crypto conversion options available on BitMEX Convert, which was launched in January 2022.

Currently, users can convert nearly 30 cryptocurrencies, with more to come in the following weeks.

What's more, all conversions happen instantly – and with no hidden fees – so there's no need to worry about slippage.


The new BitMEX Mobile app replaced our legacy app.

Designed to be sleek, simple, and intuitive, it has placed all of the functions traders need at their fingertips, along with the opportunity to trade whenever, wherever. Available on both the App Store and Google Play, our revamped app affords the option to execute spot and derivatives trades, track open positions, deposit and withdraw crypto, and monitor price movements on the fly. 

We now offer fiat on-ramp through nine partners, bringing faster and smoother fiat-to-crypto conversions to many jurisdictions.

It's an integration that means

50+ fiat currencies

– and multiple payment options – can be used to

buy crypto

on BitMEX.



We introduced a wider range of crypto networks – with Ethereum, Tron, Solana, Avalanche, Near, Tezos, Polkadot, Binance Smart Chain, and Cardano – all now supported.

These additions allow BitMEX users to send and receive crypto via their preferred network for lower fees and speedier transaction times.

We launched crypto's first self-service, on-chain Proof of Liability system.

BitMEX depositors now have a simple and straightforward way to independently verify that their assets are included in the on-chain leaves of the liability Merkle tree. On top of that, we now publish our Proof of Reserves and Proof of Liability data twice per week.



We obtained regulatory approval in two reputable jurisdictions:
We now hold registration and regulatory approval from the Organismo Agenti e Mediatori (OAM) in Italy as a provider of virtual currency and digital wallet services.

We've received membership confirmation from the Financial Services Standards Association (VQF) in Switzerland.

We've committed to our charitable partnerships

. The most notable initiatives in 2022 include our ongoing partnership with Inspiring Girls, the

AC Milan Born to Lead NFT

campaign, and Bitcoin developer grants. 
It would be remiss not to mention that 2022 was one of our industry's toughest, with the contagion effects of the Terra Luna collapse and FTX meltdown, rippling across the crypto markets. 
These black swan events led many in the industry (us included) to make tough decisions – from reorganising our teams to shifting our strategy, to one with a greater product focus on derivatives. 
So too, defining our existence to be one that provides institutional and professional traders with an exchange platform that caters to their needs – so they can trade safe in the knowledge that their funds are secure, and have access to the products and tools required to be profitable.

With that said, if there's one thing we've demonstrated in our eight-year history, it's that we've weathered a few storms and come out the other side. 
So as we look ahead to 2023, we're feeling optimistic. We're already gearing up to launch the below: 
A new and better fee structure

, bringing with it more BMEX Token rewards and incentives for makers.

PnL offsetting

, enabling improved capital efficiencies for positions that share the same margin currencies. 

A revamp in our system design

, which will lead to further improvements in our platform's reliability and reductions in latency.  

More perps and futures listings

, giving users the ability to go long or short on the most trending tokens in 2023 – with up to 100x leverage. 
We've got more up our sleeves for 2023 too – and look forward to sharing further updates in the coming days, weeks, and months, via our socials and blog. 
Until next year, we wish all our traders, HODLers, followers, partners and players, an enjoyable holiday season. 
All the best and we will see you in the New Year. 
Until 2023, 
BitMEX 

Related
#Review #Ahead